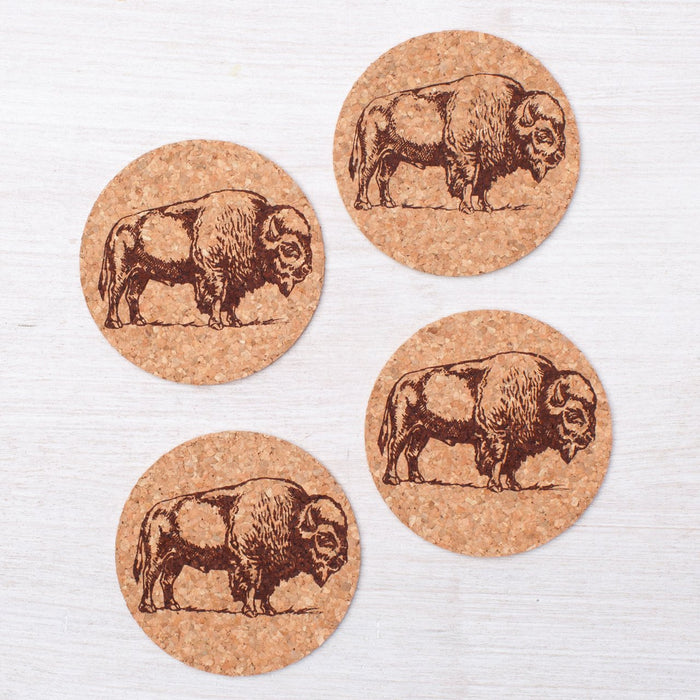 Counter Couture Bison Coasters - Set of 4
Bison coasters made from cork. Hand printed with brown waterproof ink. Set of 4.
• Microwave-safe
• Clean with a damp cloth
• Made in the USA
• Overall Dimensions: 4" dia. x 1/8"H
Made in Denver, Colorado USA by Counter Couture.