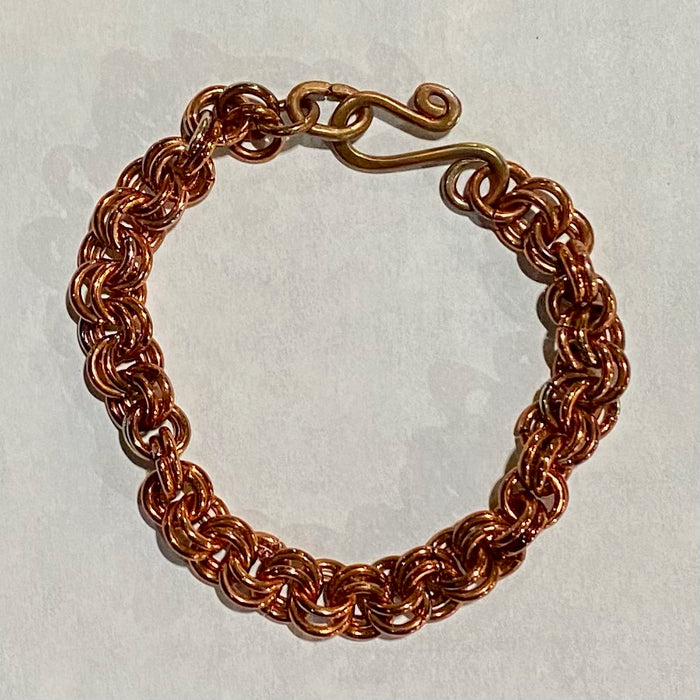 Chain Mail Copper Bracelet 1
Beautiful chain mail copper bracelet. 
Fernando Padilla Jr. is a Native American artist. His father was full blood San Filipe Pueblo and his mother is Navajo and Apache. Best known for his painting of the Southwestern landscape and Pueblo life, Padilla also creates multi-dimensional artwork, sculpture and jewelry. We are proud to have him as one of our local Pueblo, Colorado artists.