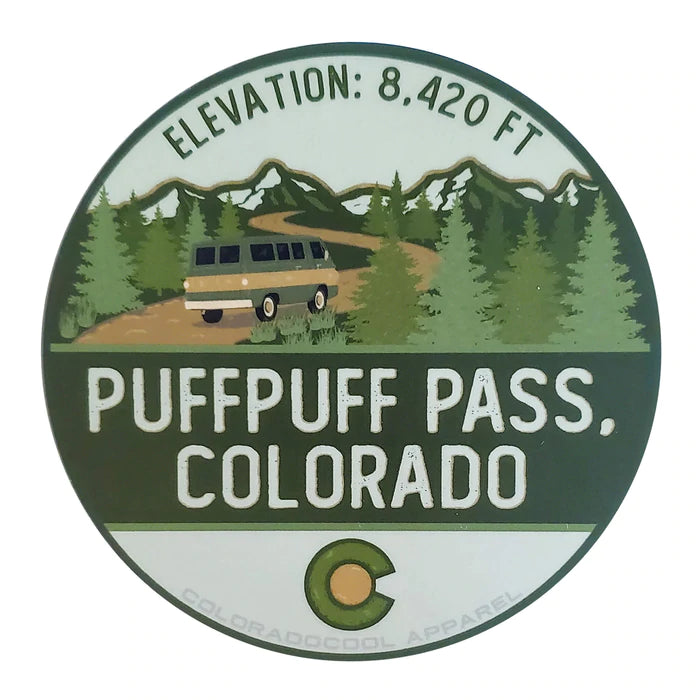 Colorado Cool Puff Puff Pass Sticker
For those of you asking yourself or googling if PuffPuff Pass, Colorado is a real mountain pass in Colorado, this might not be the sticker for you. For those of you who are laughing as you enjoy the clever play on words, we suggest you purchase this great Colorado sticker. We find the subtle references in this area to be a little more fun, hence the Colorado Cool created PuffPuff Pass, CO....the mountain pass that nobody has ever seen or been to...unless they have. Note the elevation..adding yet another layer of humor to this fun, clever sticker.
3.5 in x 3.5 in. Matte finish. UV laminate for outdoor protection. Made in Longmont, Colorado.