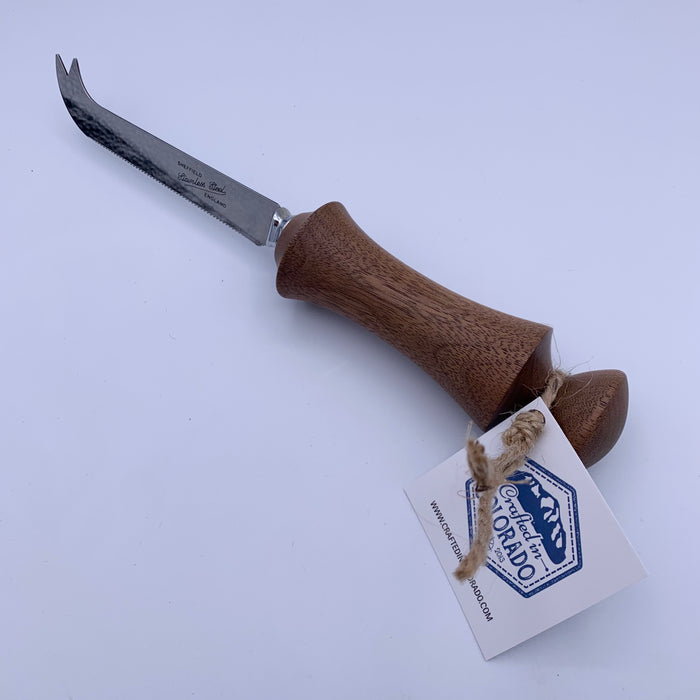 Cheese Knife with Hand Turned Wooden Handle
Both functional and decorative, this cheese knife has a hand-turned handle and a stainless steel blade. This knife is sure to brighten up any dinner party or special event.
Layered wood handle shape and wood types may vary from photos shown.

Measures 9 1/4 inches long.
Made in Littleton, Colorado by Ted Mellin Woodworks.