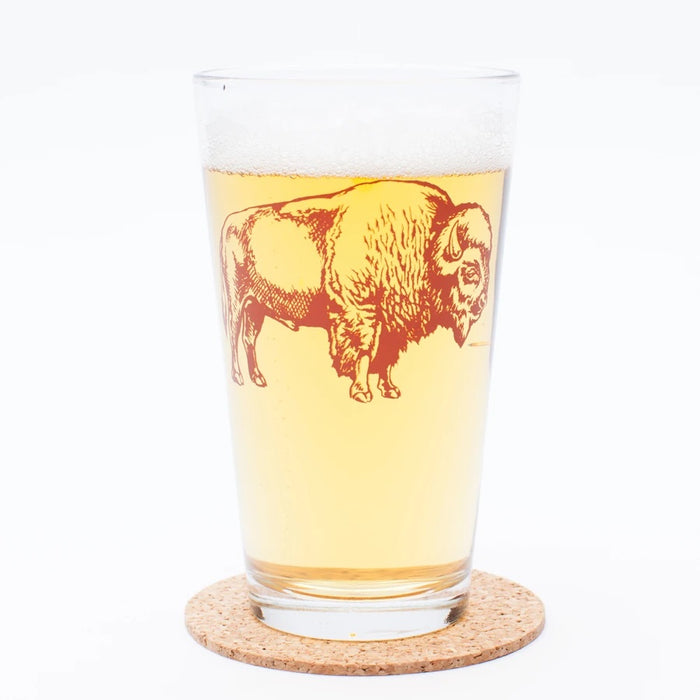 Counter Couture Bison Pint Glass
Screen printed beer glass features a Bison, this Animal-themed beer glass will make a great addition to any pint glass collection or the perfect gift for the guy or gal in your life!
Glasses manufactured and printed in the USA. Ink is permanent and heat set in the oven, which means the print won't wash off or fade. Ink is FDA approved so you can feel safe about drinking out of these glasses.


Volume: 16 oz
Height: 5.75"
Diameter: 3.3"
Material: Glass
Color: Brown
Care: Top-rack dishwasher safe, and nice and durable.