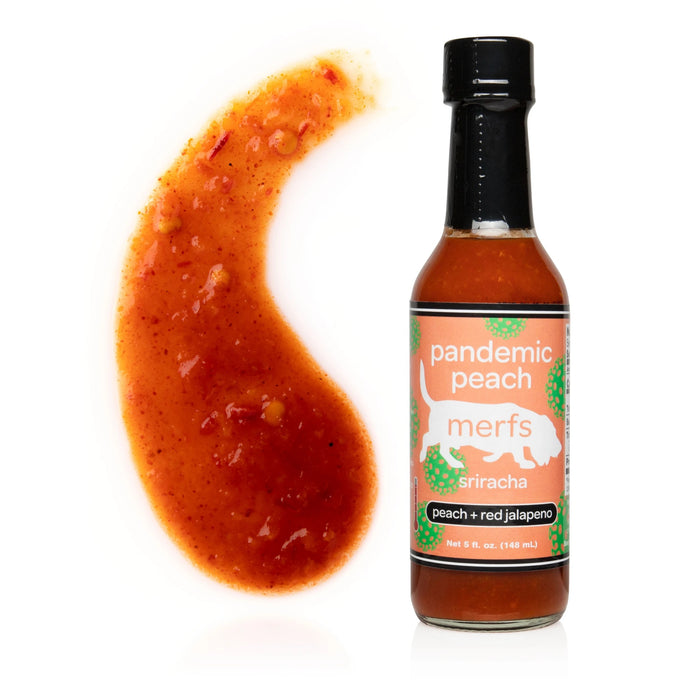 Merfs Pandemic Peach Sriracha Hot Sauce (Peach & Red Jalapeno)
A traditional red sriracha with hint of fruit and big flavors of red chili and garlic. It's savory and salty up front and finishes with the bite of cayenne and a little sweetness from the fruit. 5 oz bottle.

Ingredients: water, vinegar, roasted red pepper, peaches, cherries, arbol chile, garlic, salt
HEAT LEVEL: 8/10
Pairings: Chicken thighs. Eggs. Sriracha aioli. Pad Thai. Stir Fry.
Dietary Notes: Gluten Free. Vegan. Sugar Free. Preservative Free. 
How long does the hot sauce last?
It's good unopened for 2 years, and after opening 1 year.
Does the hot sauce need to be refrigerated?
Our hot sauces are all natural and preservative free, and therefore need to be stored properly. They do not require refrigeration, but need to be kept in a cool, dark place that is 72*F or less.