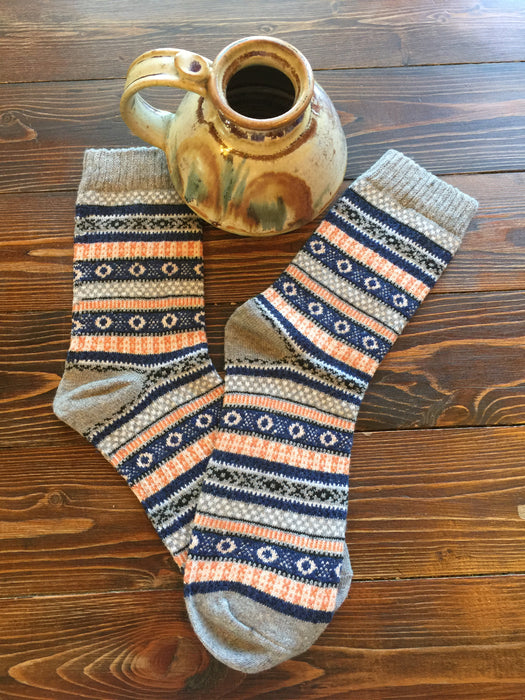 Phoenix Fiber Mill Mt. Oso Merino & Angora Socks
Mount Oso socks are oh so fun, getcha some!

Made of 45% merino, 15% angora, and 40% polyester. Add some color to your collection, don't leave it oh so boring.
M 5-9/W 7-11. Average adult size.

Made in Olney Springs, Colorado.