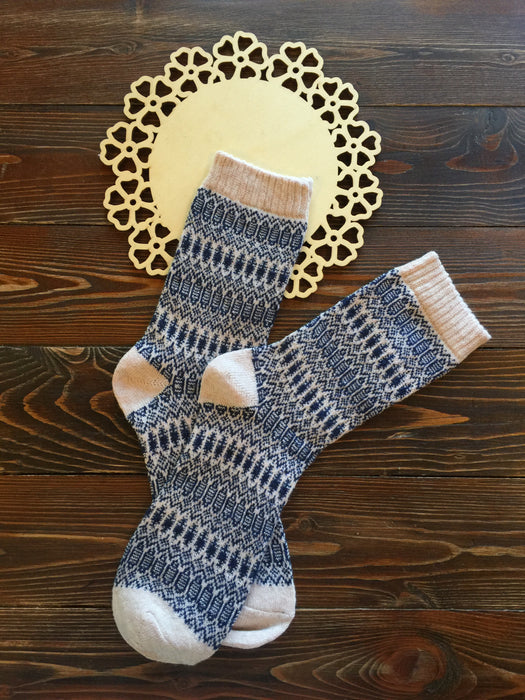 Phoenix Fiber Mill Mt. Belford Merino & Angora Socks
Fun patterns make for fun socks. 
Made of 45% merino, 15% angora, and 40% polyester, Mount Belford is a stylish and comfortable addition to any sock collection.
M 5-9/W 7-11. Average Adult Size.

Made in Olney Springs, Colorado by Phoenix Fiber Mill.