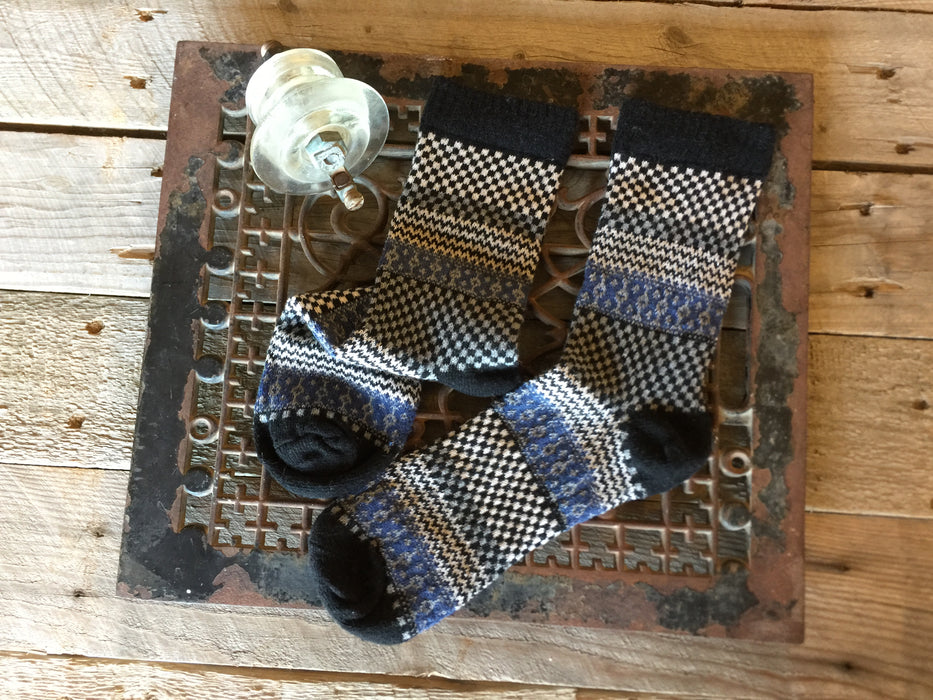 Phoenix Fiber Mill Mt. Harvard Merino & Angora Socks
Made of merino and angora wools, these socks give you the wicking, softness and flexibility that an active person would want. These come in four awesome color combinations and measure 7 1/2" from the center of the heel to the top of the cuff. Machine wash and dry. Made of 45% merino, 15% angora, and 40% polyester.
M 5-9/W 7-11. Average Adult Size.

Made in Olney Springs, Colorado by Phoenix Fiber Mill.