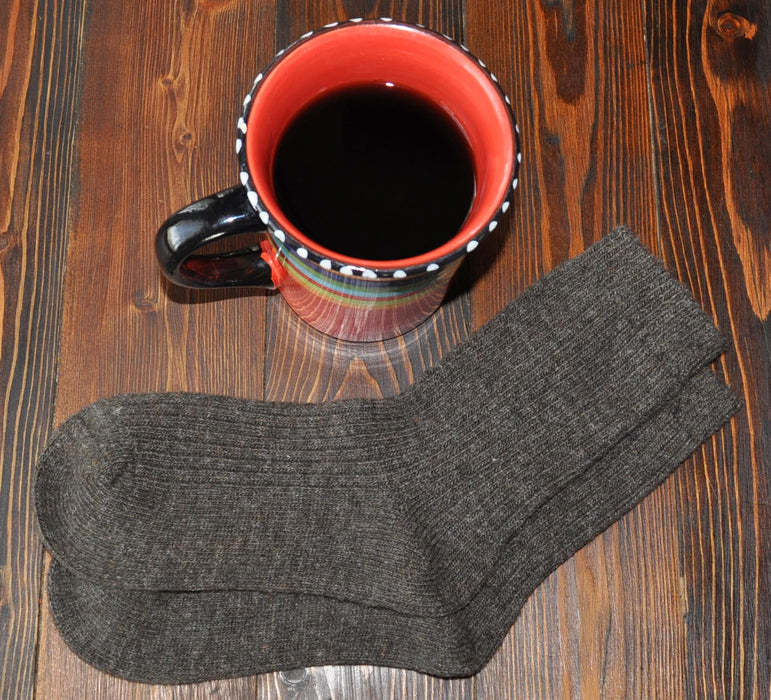 Phoenix Fiber Mill Mt. Princeton Merino & Lycra Socks
Good socks are an essential part of any good wardrobe and these socks deliver. Mount Princeton's are made of 80% merino, 20% lycra, and measure 6 and 1/2 inches from the center of the heal to the top of the sock.
M 5-9/W 7-11. Average adult size.

Made in Olney Springs, Colorado by Phoenix Fiber Mill.