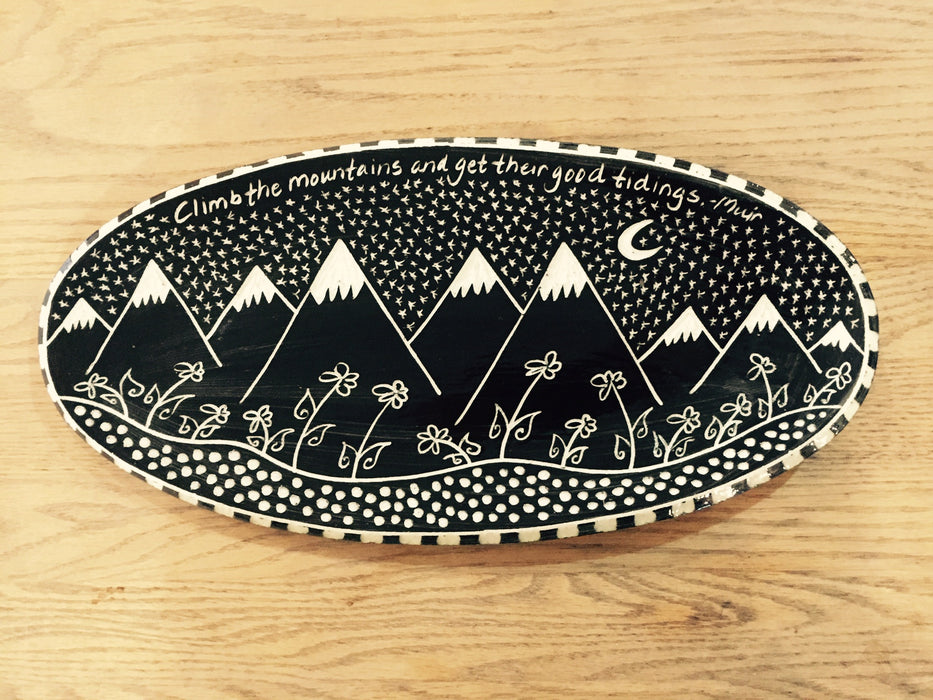 Spirits of the Rocks Oval Serving Platter Mountain Pattern (Climb the mountains...)
Oval serving platter in mountain pattern with quote "Climb the mountains and get their good tidings." - John Muir 
Each piece of one-of-a-kind ceramic art is handmade by Leah & Scott DeCapio in their Colorado front range studio. Scott first shapes the pieces on a potter's wheel or by hand. Leah then paints the entire piece black and carves the designs into the clay.,
Each piece is an original, no stencils are used.
Measures: 14" wide x 7" tall
These pieces are food-safe. We do not recommend putting them in the microwave and prefer that they be hand-washed.