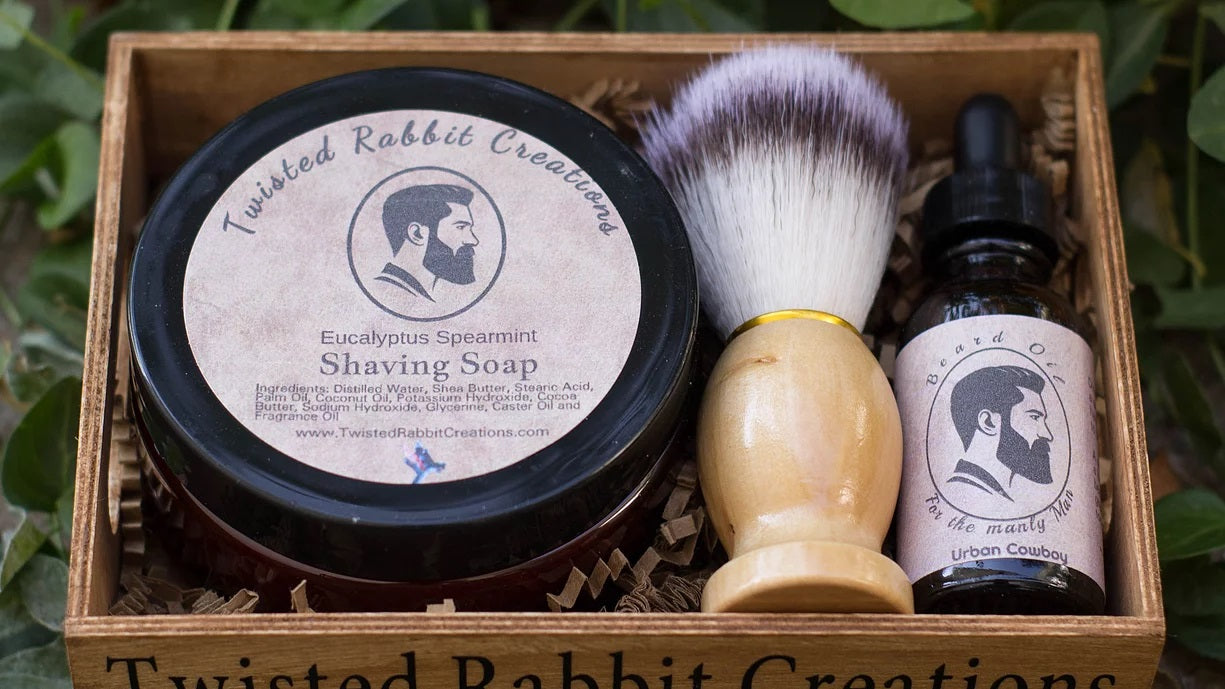 This shaving kit makes a great gift for the man in your life. It comes with silky shave soap, a natural boar bristle brush with a wooden handle, and a luscious beard oil (1oz bottle) which can be used as an after shave moisturizer, a shave oil, and/or beard moisturizer.
Beard oil is hydrating to the skin and helps soften and tame beard hair, which means it also does double-duty as a styling agent. the ideal beard should look shiny and groomed -- not dusty, flaky and shaggy.
The best time to apply beard oil is right after washing your face. Made with the highest quality ingredients: Olive Oil, Argan Oil, Jojoba oil, Vitamin E, and fragrance oil
This shave soap builds a rich foamy lather with a little bit of brush action.
Ingredients: Distilled Water, Shea Butter, Stearic Acid, Palm Oil, Coconut Oil, Potassium Hydroxide, Cocoa Butter, Sodium Hydroxide, Glycerine, Caster Oil and Fragrance Oil