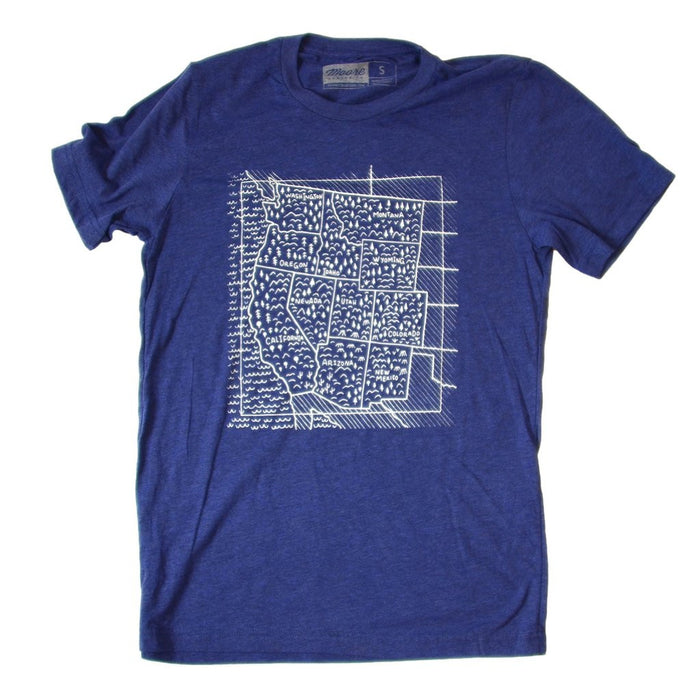 Moore Collection Travel West T-Shirt
This map represents the American west. Once called the next frontier, the landscapes here are viewed as some of the most beautiful places in the world.
Let this be your guide to travel west and discover the stories that are hidden here.
To say this shirt is soft is an understatement. 50% polyester, 25% combed and ringspun cotton, 25% rayon navy tee printed with a white discharge print.