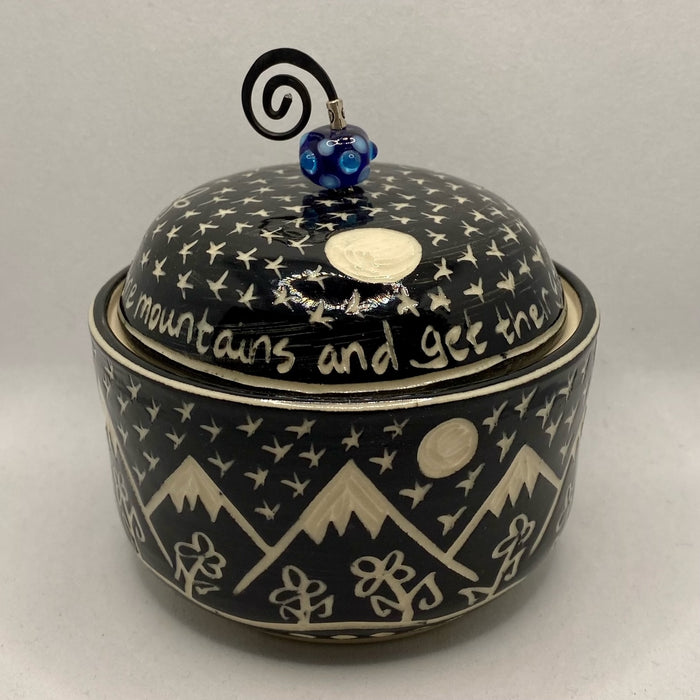 Spirits of the Rocks Studio Wishing Pot - Mountain Pattern (Climb the mountains...)
"Climb the mountains and get their good tidings." John Muir quote carved atop of the wishing pot. Orange interior glaze.

Each piece of one-of-a-kind ceramic art is handmade by Leah & Scott DeCapio in their Colorado front range studio. Scott first shapes the pieces on a potter's wheel or by hand. Leah then paints the entire piece black and carves the designs into the clay.
Each piece is an original, no stencils are used.
Measures approximately 4" wide x 1.5" tall.
These pieces are food-safe. We do not recommend putting them in the microwave and prefer that they be hand-washed.